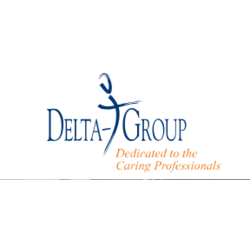 Behavioral Health Technician (BHT) $15-17 / hr
Sorry, this job has expired.
Glendale, AZ
Location: Glendale, AZ 85303
Date Posted: 07/16/2021
Category: Behavioral
Education:

With over 30 years in business, the Delta-T Group has built a reputation for referring highly qualified professionals for rewarding short and long-term contract opportunities.

One of our clients is seeking a Behavioral Health Technician in the Glendale, AZ area.

SUMMARY OF CLIENT'S DESCRIPTION OF THIS OPPORTUNITY
* Ensure the highest quality of client safety and care
* Assist clients in performing activities of daily living
* Support the individual's medical management
* Provide teaching and support of individual treatment plans
* Maintain thorough documentation of teaching programs, activities and incident reports

COMPENSATION
* $15 - $17/hr - depending on contractor's qualifications, availability, and skill

REQUIRED EXPERIENCE & EDUCATION FOR BEHAVIOR HEALTH TECHNICIAN (BHT)
* High school Diploma/GED
* Minimum of 1 year experience as a BHT
* CPI (Crisis Prevention Intervention) Certification
* Must be able to produce current medical/health documents including: physical examination, Tuberculosis/TB Skin Test, CPR, and First Aid Level 1 certification
* Valid Driver's License
* Level 1 Fingerprint Clearance Card

ADVANTAGES
* Establish a relationship with one of the nation's largest referral agencies for behavioral-health.
* Payments processed weekly.
* Increase or decrease your schedule at your discretion: choose opportunities that best fit your schedule.
* Ability to grow professionally.
* Access to a broad array of client opportunities.

COMPANY MISSION
Delta-T Group's mission is to provide cost-effective, reliable referrals, and innovative staffing solutions, for the social services, behavioral health, allied health and special education fields, for the betterment of independent behavioral health professionals seeking new opportunities and those needing care and support.

Title: Behavioral Health Technician (BHT) $15-17/hr
Class: Behavioral Health
Work Type: INDEPENDENT CONTRACTOR 1099
Ref. No.: 1184937-21
BC: #DTG108

Company: Delta-T Group Phoenix, Inc.
Contract Contact: Contract Submit Edu PX
Office Email: PXContracts@deltatg.com
Office Phone: 877-384-1730
Office Address: 7500 N. Dreamy Draw Drive, Suite 205, Phoenix, AZ 85020

About Us: Each Delta-T Group office is separately incorporated. Delta-T Group is a referral service for self-employed independent contractors seeking behavioral healthcare education and social service supplemental marketplace opportunities. Delta-T cannot guarantee any number or duration of referrals or opportunities as a result of your registration. When and if opportunities become available, you may accept or decline such referrals at your sole discretion.
85240355